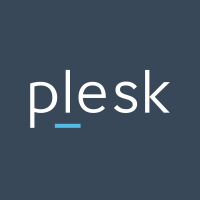 Manage your websites with Plesk without worrying about server administration
Plesk is a server control panel that allows you to manage your websites and emails easily, from an intuitive web interface. However it can be difficult to understand all the options and configurations of Plesk.
Our outsourcing services for Plesk complete your hosting offer and guarantee the stability and security of your server. We perform updates and backups, optimize configuration, and we remain available if you have any problem with your server.
Server Audit
If you already have a Plesk server, we perform a full audit of your server to identify any security or performance issues.
Optimisation
After our audit, we realize the configuration of your server with the optimal parameters to guarantee you the best performances for your applications.
Security
We apply the most stringent security settings including the implementation of the firewall, an anti-virus and protections against bruteforce attacks.
Technical Support
We remain at your disposal and available by phone, livechat or email to answer your questions, or advise you on the parameters of Plesk.