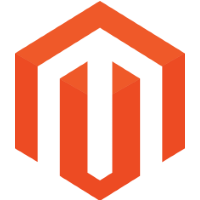 Your E-commerce website always available
Magento is one of the most popular e-commerce web applications on the net, thanks to its ability to host multiple stores via the same instance and manage a large number of products and attributes.
Our outsourcing services for Magento range from installing your server, with optimized configurations for better performance, to infrastructure design for high traffic sites.
Magento Setup
Installation of Magento on a VPS or a dedicated server with an optimized configuration based on Nginx PHP7 & MariaDB.
Security Hardening
Configuration of your Magento instance to protect your site from possible attacks and detection of intrusion attempts
Backup
Installation of our backup system to save up to 1 time per hour your shop and its database
Audit & Consulting
Auditing the performance and security of your site, designing and deploying infrastructure for high traffic sites.